Our products
Selection of the Finest down sourcing all over Europe.

R&D to define the best manufacture process.

Development of the strictest Quality Control System.

Down processing Know-How/Expertize.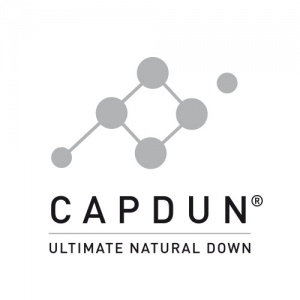 CAPDUN® is 100% Natural and Biodegradable.
CAPDUN® is made using the most innovative technique
allowing the selection of the very highest/finest quality down.
CAPDUN® is collected in Europe and its origin is
controlled by DOWNPASS Traceability System audited by a third party.
CAPDUN® offers thermoregulation & comfort top
performances.
CAPDUN® guarantees the very Highest Performance in :
• Fill Power (indicator of the insulating capacity of down products).
• Cleanliness.
• Warmth and breathability.
• Lightness.